The start news,2006 The Sunday Star,June 15,1980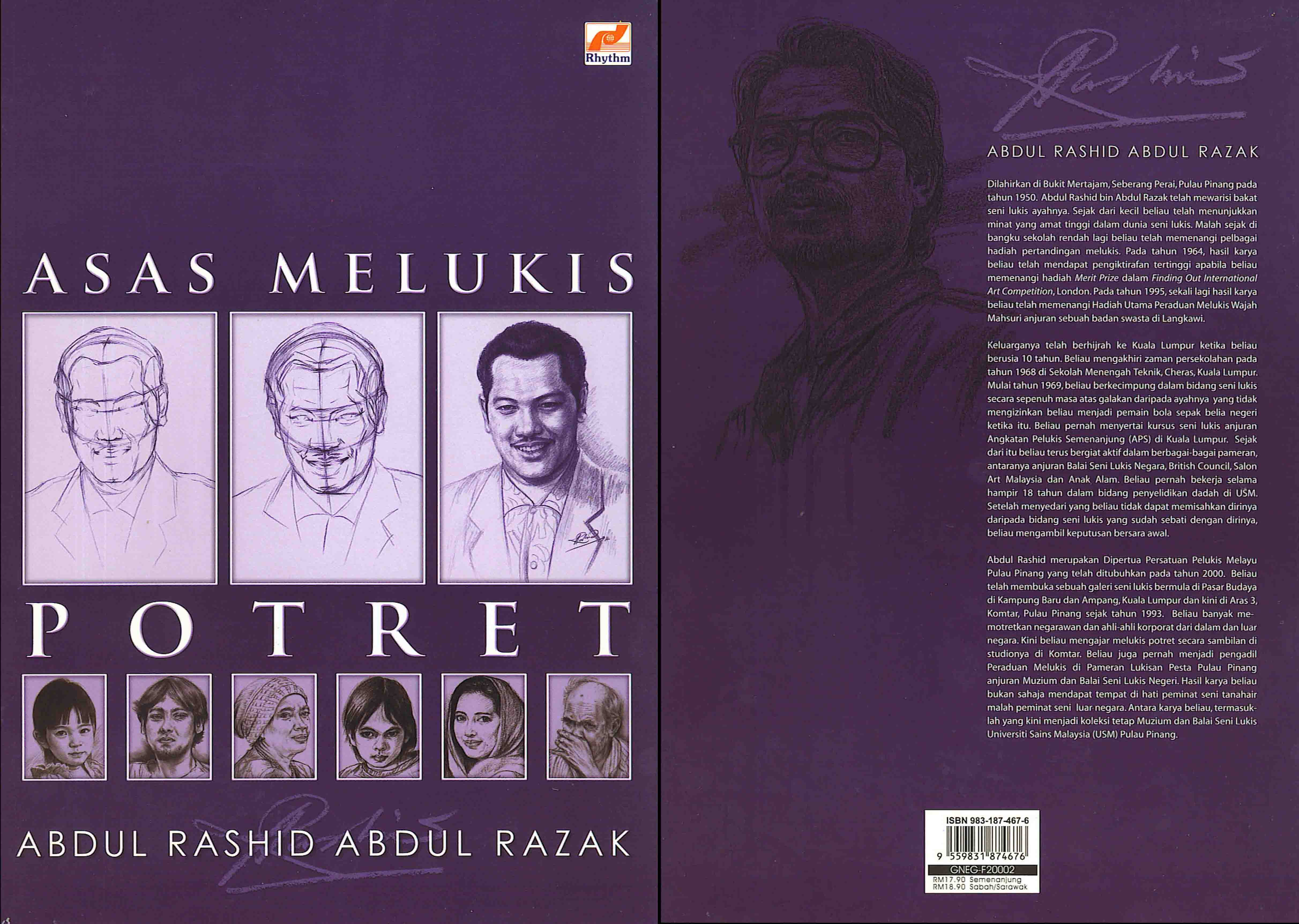 Book Published
Asas Melukis Potret ( Basics Drawing On Portrait ) by A.Rashid b. A. Razak
Abdul Rashid bin Abdul Razak: The Malay woman is salvageable
Abdul Rashid bin Abdul Razak capitalises on the batik worn by his model Nurkumalawati as a way of relating the ethos of budi bahasa Melayu, which he feels has been damaged by rapid urbanisation. The giggling Malay girls with their fancy hand phones he sees are but faint copies of the idealised Gadis Melayu he cherishes in his mind, one who is steep in idyllic setting, in rural tradition, in good manners, in God-fearing upbringing; one who has a deep respect for parents and elders, is family bound, and guilt-ridden. His paintings are a reminder that the Malay woman is salvageable.

Still, spurred by batik, Abdul Rashid bin Abdul Razak has been able to devote his time to doing portraits, as a source of income, with which to pay for food and rent. He is commissioned by tourists or friends, such as "Connie" (1996) (Plate 7). They either sit or supply him with photographs that he copies from. He erkes out a living by running a commercial gallery in the KOMTAR. Here in the deafening hustles in the heart of the Penang commercial world, he quietly gives art lessons, does occasional illustrations, and entertains customers. He tries his luck participating in competition, winning first prize the coveted "Mahsuri Price" of 30,000 ringgit in 1995. Earning a living with his art has never impeded his efforts to capture the elusive beauty of Nurkumalawati, in a series called "One Day in the Life of a Village Girl". Out of the projected 40 works, he has finished 27. For this he has selected a sash of forty batiks for her to wear in a variety of scenes. A pencil sketch "Mak Tani / A Young Farmer " (2000) (Plate 8), followed by a series of oils "Bermain Congkak/Playing Congkak" (2000) (Plate 9), "Bunga Melati/ Jasmine" (2001), "Beradhah/Rest" (2001), "Bertafakur / Contemplation" (2001), "Mengukur Kelapa / Rasping Coconut" (2002), "Berehat Atas Batu / Resting on the Rock" (2003) (Plate 10).

Facial likenesses are tied in with the individual batik patterns that call for a different kind of articulation. Flat, the design is straightforward; folded, it recedes, overlaps, and hidden, leaving colours and shapes disconnected. Yet, such challenges provide Abdul Rashid bin Abdul Razak his profoundest pleasures.
Three different paths converge at the juncture of self-recognition, reflected in the batik that is akin to a fractured mirror beckoning to be reassembled, piece by piece.

' Dr. Zakaria is an associate professor at the School of Fine Art, University Science Malaysia "